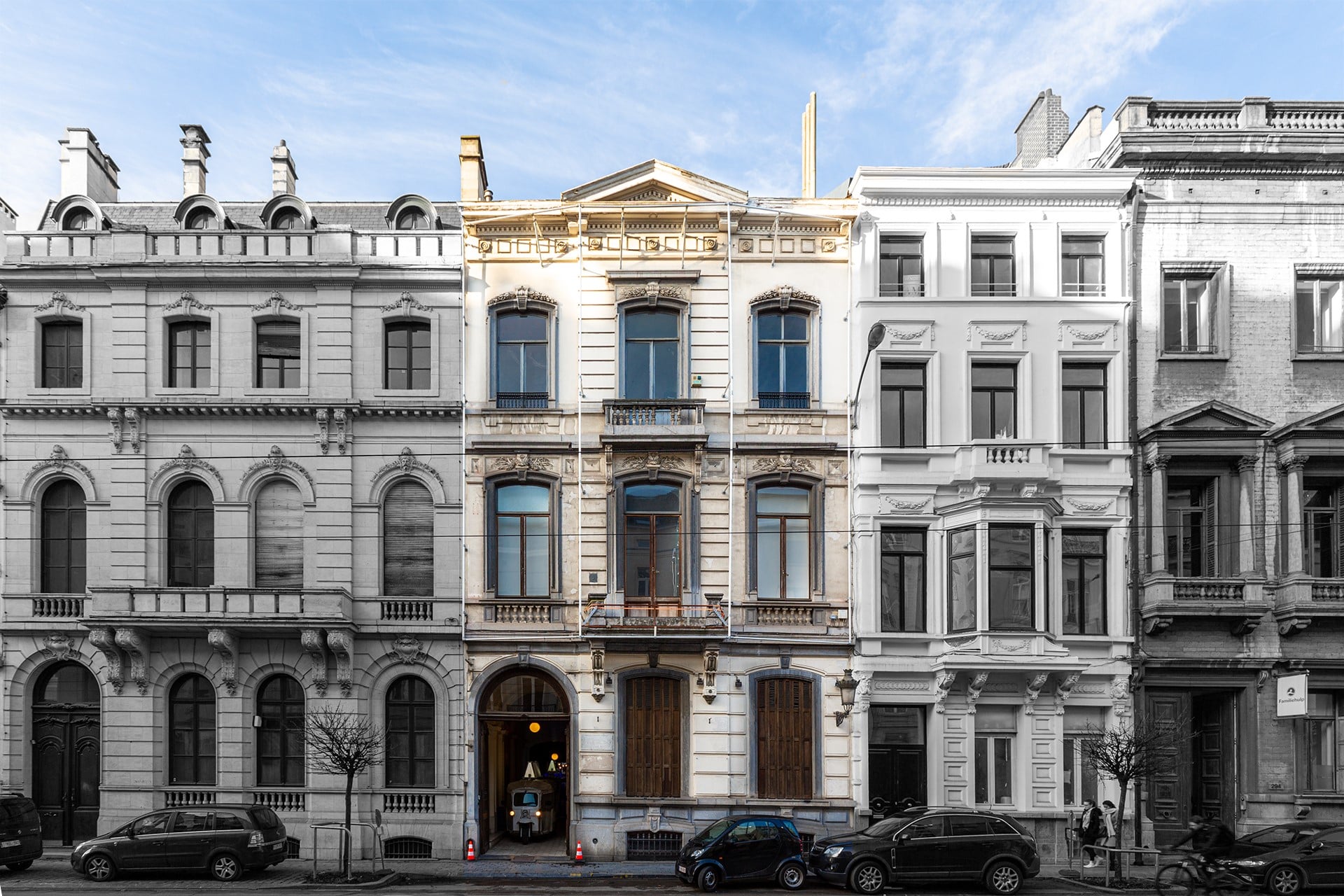 New home for Creatis and KissKissBank Brussels!
New home for Brussels! After three years at the ING Art Cen
ter
Creatis and
KissKissBankBank
Benelux are moving to 290 rue Royale, a historic house-palace dating from 1860, with a creative energy that has seen the birth of major event projects such as CasaCorona, Casa Mundial, BoutiqueHotel In The Air, Avenue CyberTheatre, and more recently the Champagnothèque de Bruxelles, now Beaubbles. Previously, this private hotel was the headquarters of Gaumont Belgium before being taken over by the Rétine de Plateau.
Our partner Beaubbles, with its motto Collective effervescence, welcomes Créatis to create a true house of cultural innovation.
20 companies will be able to take up residence and benefit from personalised support in addition to an exceptional setting, in the cinema setting of Beaubbles, a space specialising in events around champagne.
You can now join the Creatis project and visit the spaces to organise your events. Living at Creatis means becoming part of an ecosystem that goes beyond a simple workspace. The entrepreneurial project inserted in the life of a cultural establishment is nourished by meetings, exchanges and confrontations with the different actors of the sector.
Broadening its field of vision means boosting economic and cultural creativity and participating in a militant project to structure the economy. Join us!