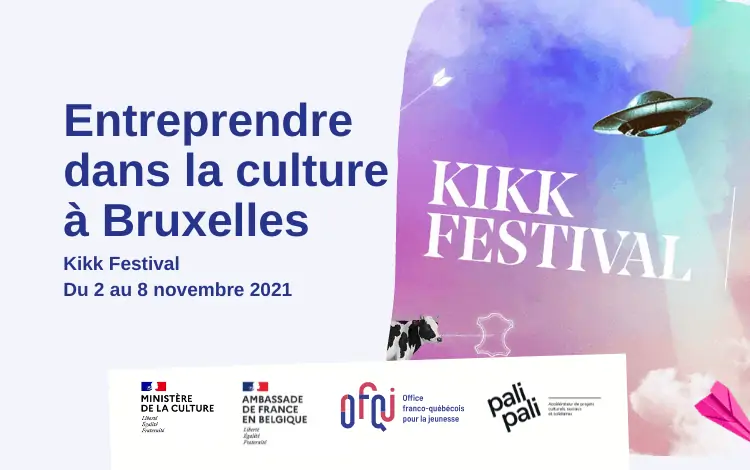 Delegation Undertake in CUlture
The Ministry of Culture (DEC) and the Office franco-québécois pour la jeunesse (OFQJ), in partnership with the French Embassy in Brussels and Pali Pali, are accompanying a French delegation of cultural entrepreneurs to the major cultural and creative industries event in Belgium: the KIKK festival in Namur, from 2 to 8 November 2021.
Entrepreneurship in culture, mission Belgium
The aim of this mission will be to strengthen and intensify exchanges in the field of cultural entrepreneurship in the French-speaking world, and to facilitate access to the Belgian market for young French cultural enterprises by proposing activities aimed at :
Understanding local realities and issues;
Knowing the local institutions and actors;
Meet with stakeholders in the field;
Show your project in a special showroom.
The partners wish to allow 15 French professionals and entrepreneurs to participate in this delegation:
15 professionals and entrepreneurs from the cultural industries will take part in the KIKK Festival in Namur and meet the actors of the local ecosystem.
A dedicated programme is reserved for them in Brussels and Namur with our partners on site.
For more information, click here