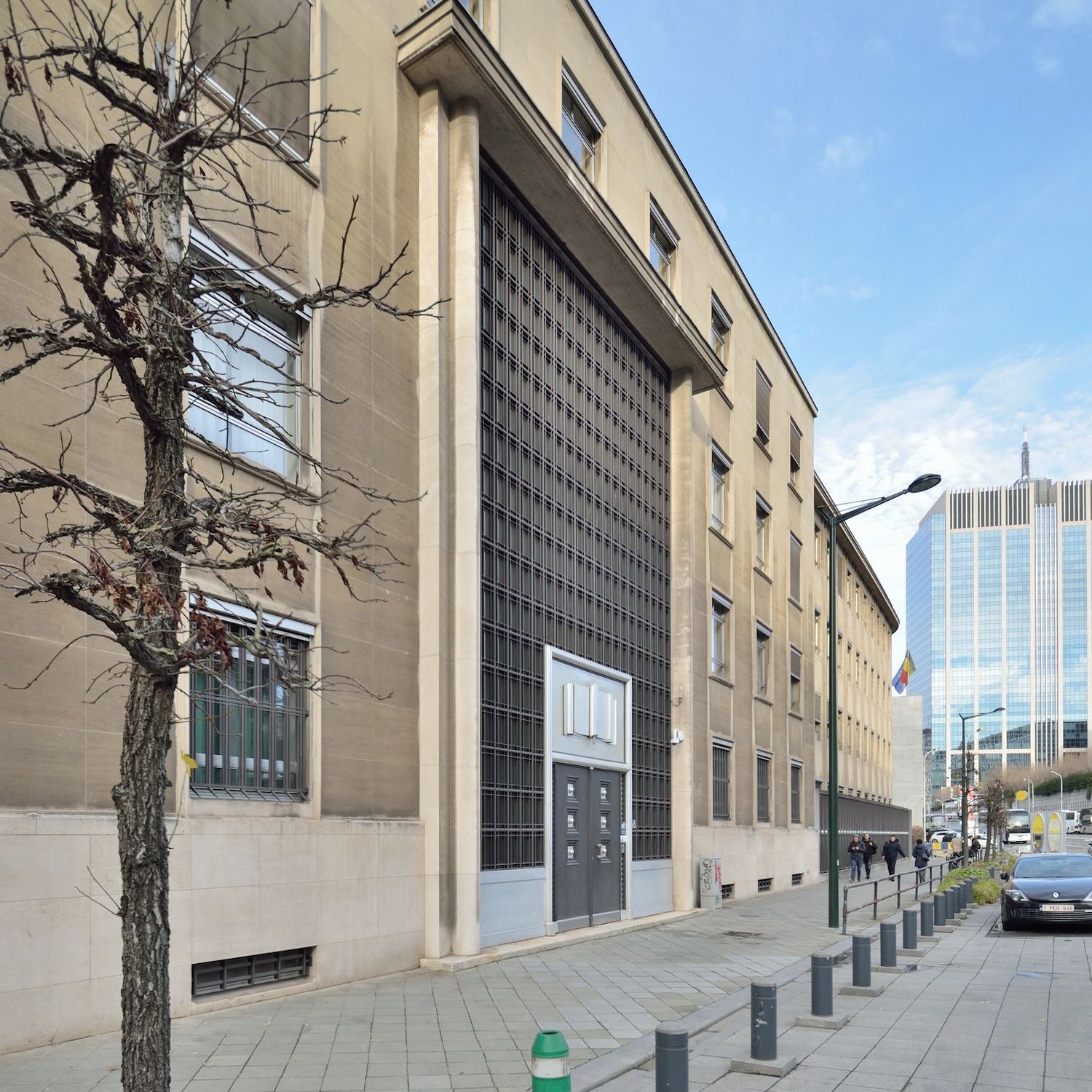 The print shop, a new temporary occupation dedicated to artistic creation.
Pali Pali, accelerator of cultural, social and solidarity projects, will organise the temporary occupation of the former printing works of the National Bank of Belgium until its redevelopment by its new owners, the Ghent and Brussels real estate developers, 3D-Real Estate and Burco Europe.
Pali Pali creates, manages and stimulates meeting and experimental places, factories of an innovative and sustainable society: incubators, third places, temporary occupations. After the See U and the Grand Hospice, this is the third large-scale project entrusted to the team, which will carry out an original project there. The programme includes an "artistic third place" offering a variety of workshops and events around creation. 
20,000 square metres
A study(Plan Atelier/Level Five/Permanent) shows that half of professional artists cannot make a living from their work, even though the majority of them spend more than 30 hours a week on it. Working at a variety of jobs is part of being an artist, often out of financial necessity. And artists who have a studio spend at least half their income on their accommodation and work space. The 20,000 square metres of this former printing house are a welcome addition to the temporary cultural space in Brussels. 
Opening of the Print Shop in May 2022
The print shop will open its doors in May 2022, and will be the home of the next Brussels Gallery Weekend, which will celebrate its 15th anniversary from 8 to 11 September 2022. The event launches the season with a dynamic programme of exhibitions, discussions and visits to the city's leading contemporary art galleries and institutional art venues. It affirms a strong commitment to the Belgian art scene by highlighting the dynamism of a sector, its know-how and its talents that shine far beyond our borders.
For Edouard Meier, manager of pali pali: "After See U and the Grand Hospice, we are very pleased with the confidence that Burco and 3D Real Estate have placed in us by allowing us to develop a remarkable heritage of the city of Brussels. 
For Peter Verlinden, CEO of 3D-Real Estate and Thibaut Dumortier, Managing Director of Burco Europe: "Making this building available to artists and young entrepreneurial projects in Brussels is in line with our vision of sustainable development of projects that must be part of their environment from the start of the process. The use of these spaces as part of a resolutely societal project contributes to this vision and will help anchor our project in its rapidly changing neighbourhood. " 
Instagram: @imprimerie.brussels
Facebook: @imprimerie.brussels