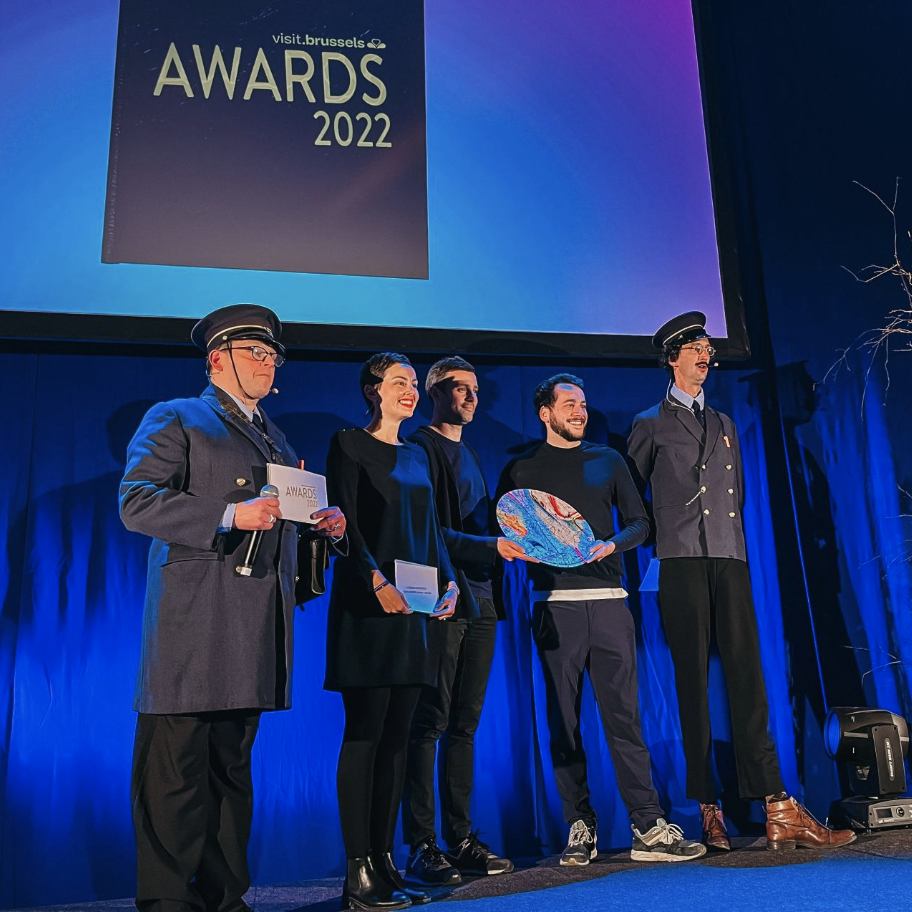 Grand Hospice: Jardin & Pali Pali win co-creation award
On Thursday 21 April, seven creative Brussels initiatives that have made their mark in 2021 were honoured with the visit.brussels Awards. The winners of this new edition were elected by the general public and by a jury composed of members of various professional associations of the tourism sector, the academic world and the press.
pali pali, an accelerator of cultural, social and solidarity projects, is organising the temporary occupation of the Pacheco site until December 2023 under the name of Grand Hospice. The programme includes a cultural and social third place offering a variety of collective services and activities to the inhabitants of the surrounding neighbourhoods and beyond. Following the call for projects to occupy the space, more than 150 applications were received to make this historic site a meeting point and a place of welcome in the neighbourhood. The ambition is to bring together several complementary activities, to offer a mediation and reception centre for the neighbourhood and to demonstrate social innovation. In order to manage the gardens and the guinguette, Pali Pali has joined forces with Jardin. Jardin transforms the spaces into breathtaking places where the focus is always on the experience.