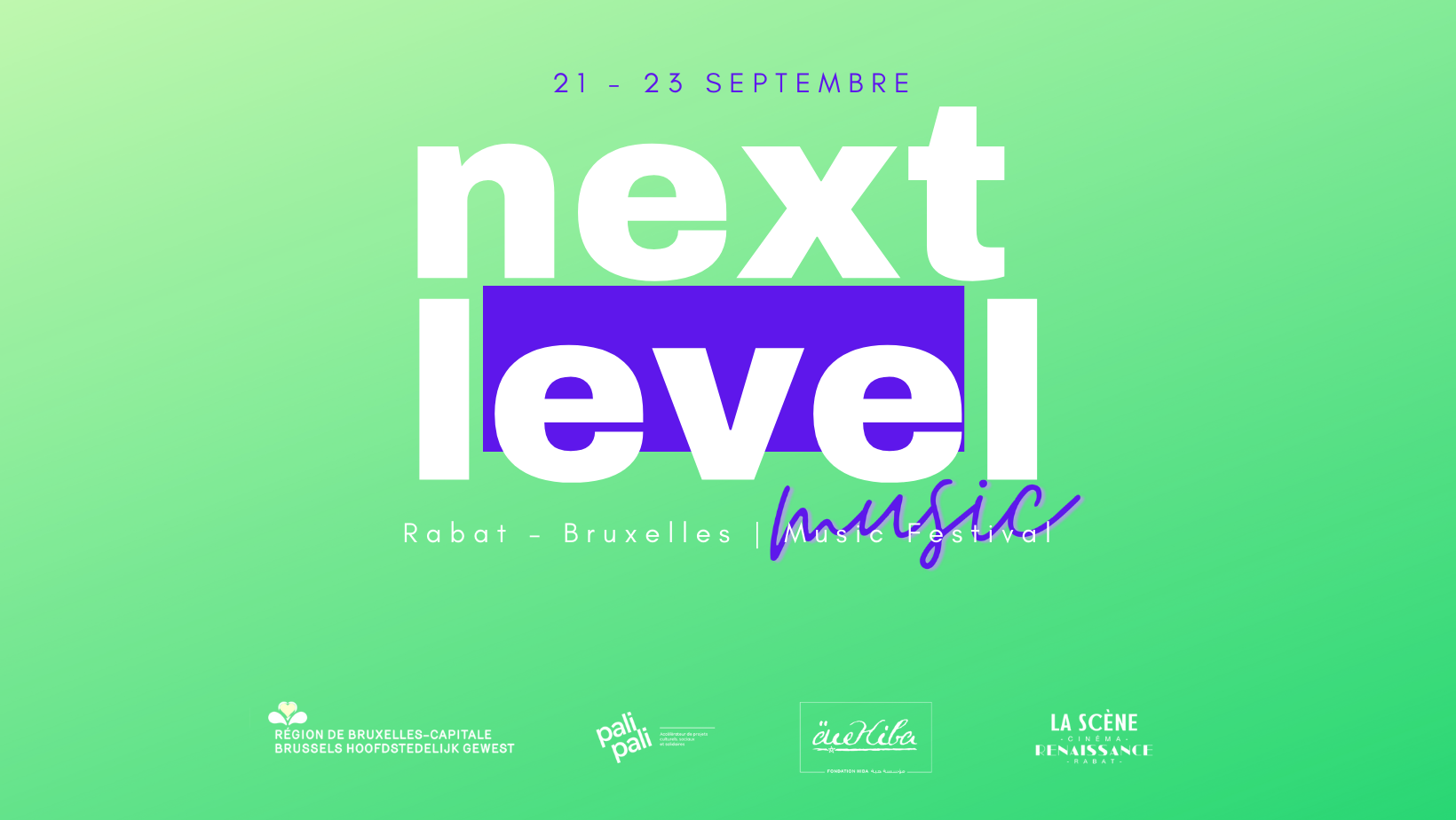 Next Level Music
On the occasion of 20 years of relations between Rabat and Brussels, the Brussels-Capital Region proposes an original program based on the emergence of urban music that places both countries on the international music map. 
Next Level Music project proposes a three-day festival dedicated to current Moroccan and Brussels music and its development. This festival will take place on September 21, 22 and 23, 2022. 
The line-up will be divided between local and Brussels artists and programmed by pali pali, Habibi Entertainment and the Hiba Foundation, who are already partners in the development of cultural entrepreneurship in Morocco. 
The concerts will take place at the Café la Scène located above the Renaissance Cinema, which has allowed since 2013 the rbati public to rediscover a high place of Moroccan heritage. The room, located in the heart of the city, has a regular film program alternating with concerts, theatrical performances ... 
The Next Level Music concerts, with three Belgian and three Moroccan artists, will be complemented by a round table on cultural entrepreneurship in Morocco and Belgium.
Program: 
September 21st 
16:00 : Round table : "Brussels - Rabat, accompanying emerging artists".
7:30 pm: Osten & Sabri
September 22nd  
September 23rd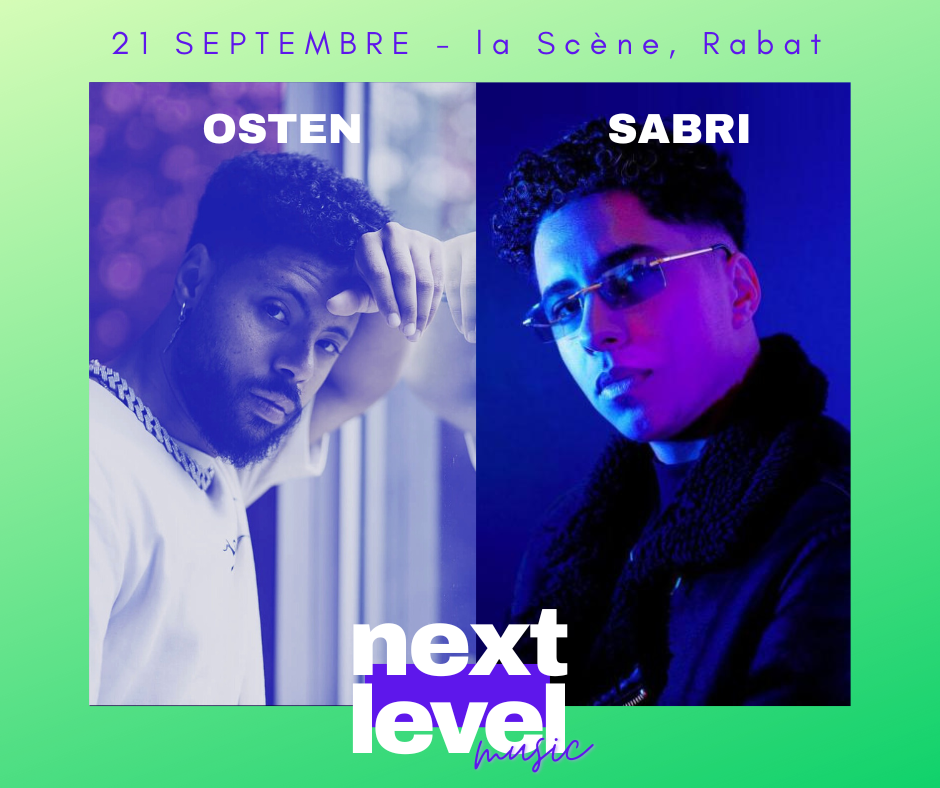 -
بمناسبة مرور عشرين سنة على العلاقات المتميزة بين الرباط وبروكسيل، جهة بروكسيل العاصمة وجهة سلا القنيطرة تقترحان تقديم برامج فريدة تعتمد على ظهور الموسيقى الحضرية التي تضع البلدين على خريطة العالمية.
يقدم مشروع " نكست ليفل ميوزيك " Next Level Music "مهرجانًا مدته ثلاثة أيام مخصص للموسيقى المغربية والبروكسيلية المعاصرة وتطورها عبر الزمان. سينظم هذا المهرجان أيام 21 و 22 و 23 شتنبر 2022.
بالي بالي و The Lab prod ومؤسسة هبة الرواد في تنمية ريادة الأعمال الثقافية في المغرب يقدمون فنانين محليين وفنانين بروكسيليين لإحياء الحفلات الثلاث.
ستنظم الحفلات الموسيقية في " سينما النهضة Renaissance " التي أتاحت الفرصة لجمهور الرباط منذ سنة 2013، بإعادة اكتشاف أفضل ما في التراث المغربي. تتواجد قاعة السينما في شارع محمد الخامس وسط مدينة الرباط وسيعرض فيها برنامج سينمائي منتظم بالتناوب مع الحفلات الموسيقية والعروض المسرحية ...
إضافة إلى الحفلات الموسيقية لـ Next Level Music ، التي يشارك فيها ثلاثة فنانين بلجيكيين وثلاثة فنانين ستنظم طاولة مستديرة حول ريادة الأعمال الثقافية في المغرب وبلجيكا.