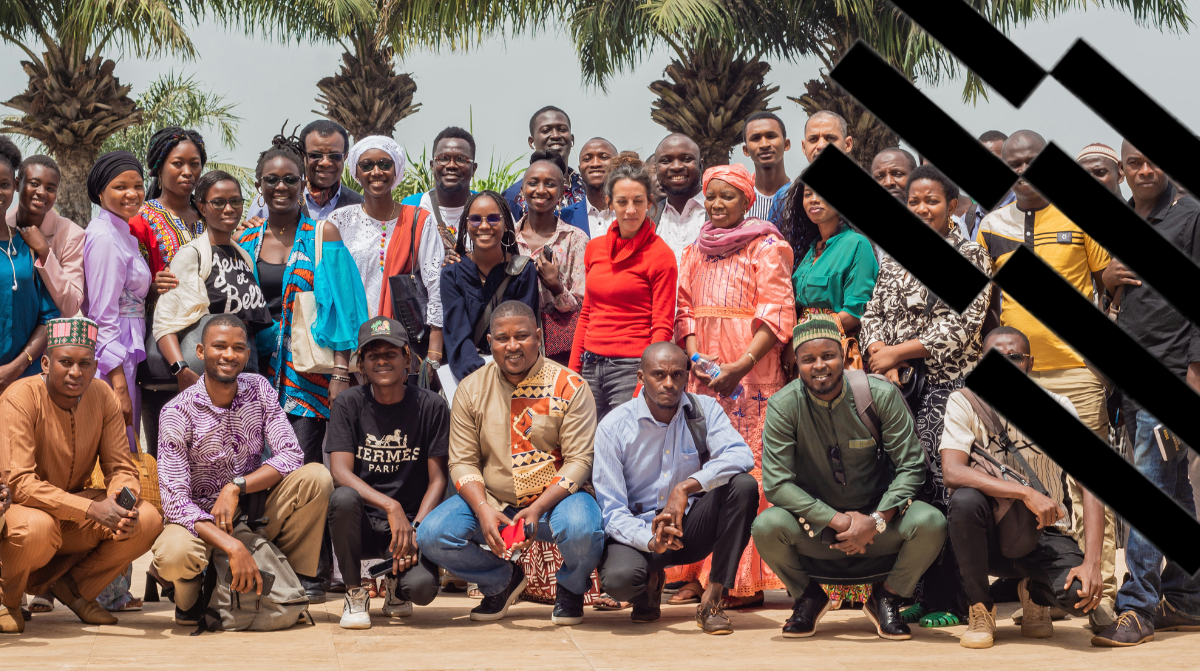 Discover the entrepreneurs of the 100% Creative coaching program!
After the selection of the projects and the entrepreneurs' pitches, the selection committee chose the projects of the first cohort that will be able to benefit from the support program financed by the European Union and implemented by Enabel.
The program aims to support one hundred project leaders and cultural entrepreneurs on the Conakry-Kindia-Mamou axis in the fashion, design, audiovisual and digital sectors. The jury selected 57 projects in total, including 21 in acceleration and 36 in incubation. They will be accompanied for this first stage of the program until June. 
This first selection is very balanced, and shows a great diversity in the Guinean creative industries. It includes 21 projects led by women (37%). It is also well distributed geographically with 40 projects from Conakry, 8 from Kindia, and 9 from Mamou. Finally, all themes of the call for projects are well represented with 22 fashion projects, 20 audiovisual projects, 12 design projects, and 3 digital projects. 
Accelerated List
Congratulations to the accelerated selected for the first cohort which are Villa des arts, Emma Afro fashion, Moissi Kitoko, Reiwa Creative, Guinea Jazz, Limah fashion, Tokkora, Töky Falaky, Bang's celebrities, Holowaba Groupe, Spiritual Prod Africa, Kojac Films, Douk's, Zaza, Sigui, Binta Modelling Agency, 2K Studio, Laguiplus cinema, Ets DMY-Art DESIGN, Poutö. 
List of incubates
And congratulations to the incubated selected for the first cohort which are: Cooperative Sisal II of Dalaba, Cooperative of weavers of Mamou, COCODAL (Cooperative of shoemakers of Dalaba), Sabou Moyyho, Dab technology, GBF, Fahasby images, Sam Events, Stan Fashion, Diamond Visual Com, NEINDI, Festival talents jeunes, LINGUÉWY PRODUCTION, Se révaloriser à travers la peinture, Diallo et frères, Afro Fashion Scissors, Won ma dougui, AmzFashion, Initiative Jeune d'Animation Digitale, Recup'art, Ligne de prêt à porter unisexe, Voir Guinée, AKDesign & Déco, I & M Chic Creation, FIMOG (festival international de la mode guinéenne), An'Tigui, Regard Détaché, Kinsy prod, Arts bankhi, Tir Photo, Bantan Couture, La magie de la photographie, La jolie teinturière, MINSY TRADI
The program began this Monday, February 20, with a launch event to bring together all the project leaders, who began the ideation and training workshops on creative industries.