See U /// New mural "Watch Your Step
New 1000m2 mural visible only from the sky / By TAVU & LOUVES at See U.
In the early stages of deconfinement, when everyone is talking about change and transition, socially, economically, politically and ecologically, the next step, the next decisions and the next few years will be decisive.
This is why the artist collectives TAVU & LOUVES have chosen to represent the issues of this period through a new collaboration. This work, the fresco WATCH YOUR STEP , was created on an unusual support: a roof of more than 1000m2, within the buildings of the temporary occupation See U, in the heart of Brussels and visible only from the sky.
It encourages us to reflect on this before and after and to gain perspective during this critical period. About lifestyles, the essentials, the emergence of new habits.
WATCH YOUR STEP can be read in several ways, depending on the shot. In particular, one can see lettering reminiscent of some of the slogans of the major demonstrations of the past year, showing that the urgency of these changes goes beyond the health crisis we are experiencing: " No more G-spots, less 5 Gs, No culture, no future, We won't go back to normalitybecause normalitywas theproblem, Warmer than the climate, More ice, less bankers, Let's go kayaking, Amazon nie, Beyond borders, Build bridges, not walls" .
This creation, entirely free and self-produced, is visible from the sky and is part of a long collaboration between the two collectives, TAVU & LOUVES, who regularly join forces to carry out artistic interventions in the city. Their approach is based on values that have an impact on the way we look at the future.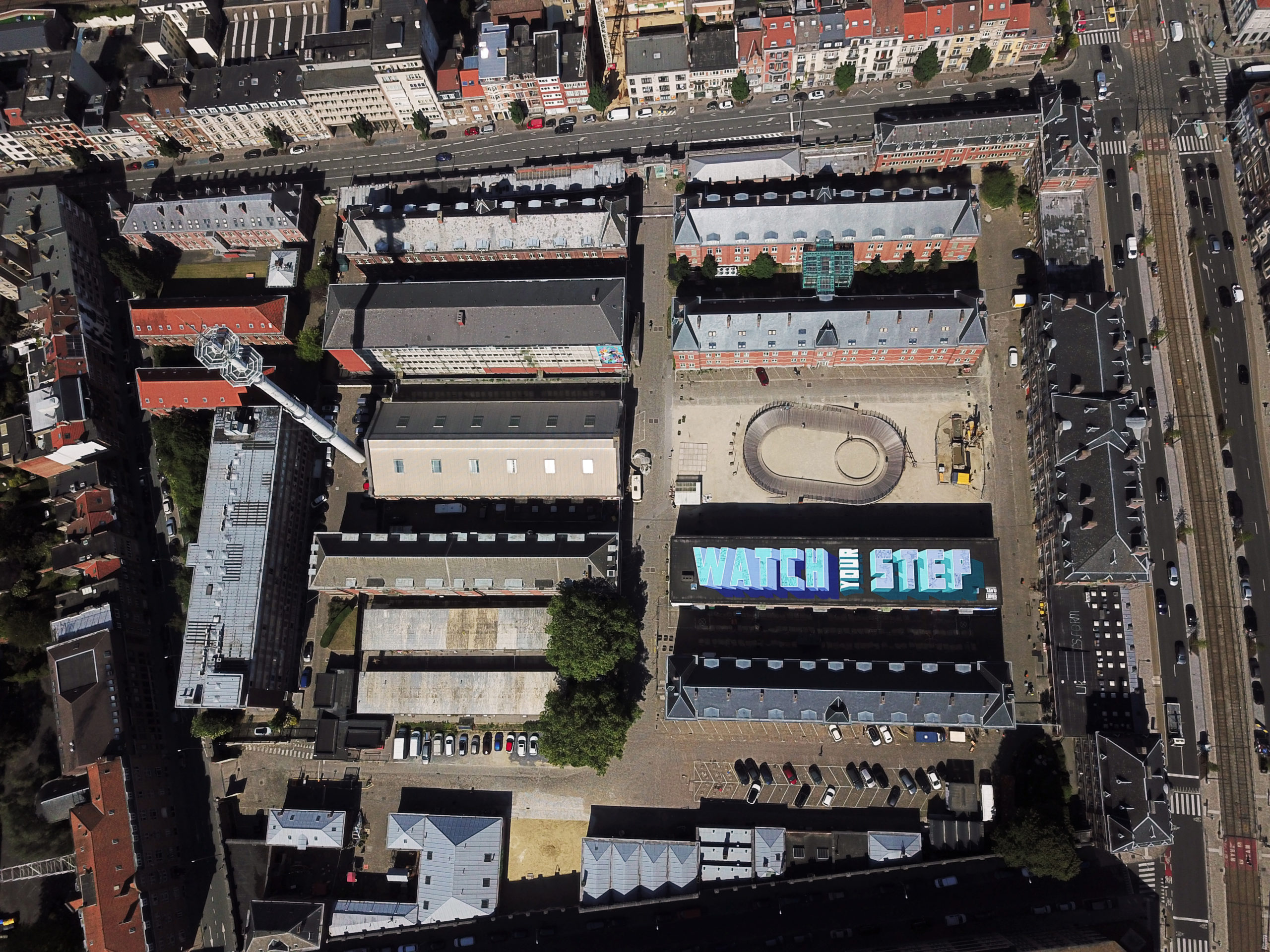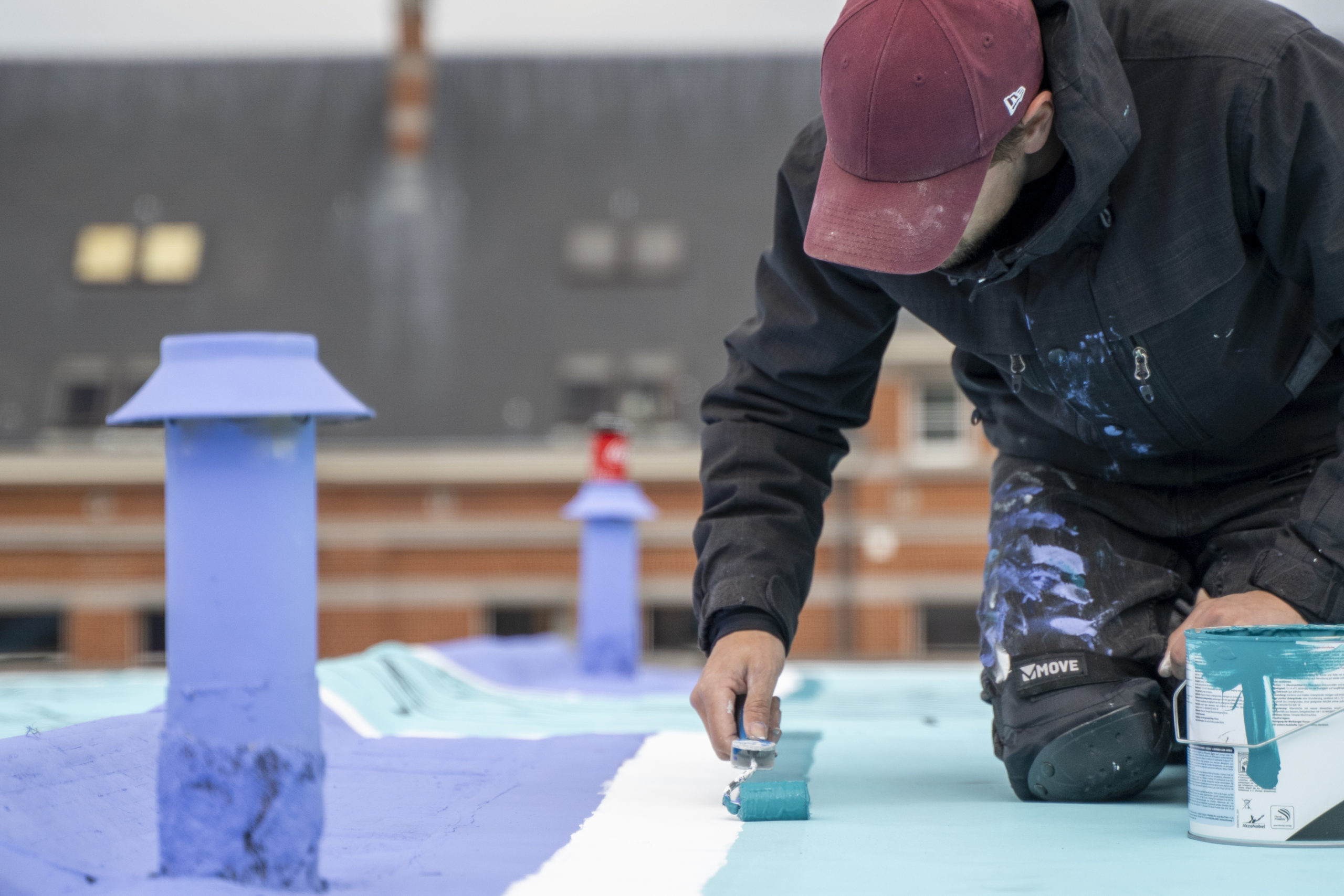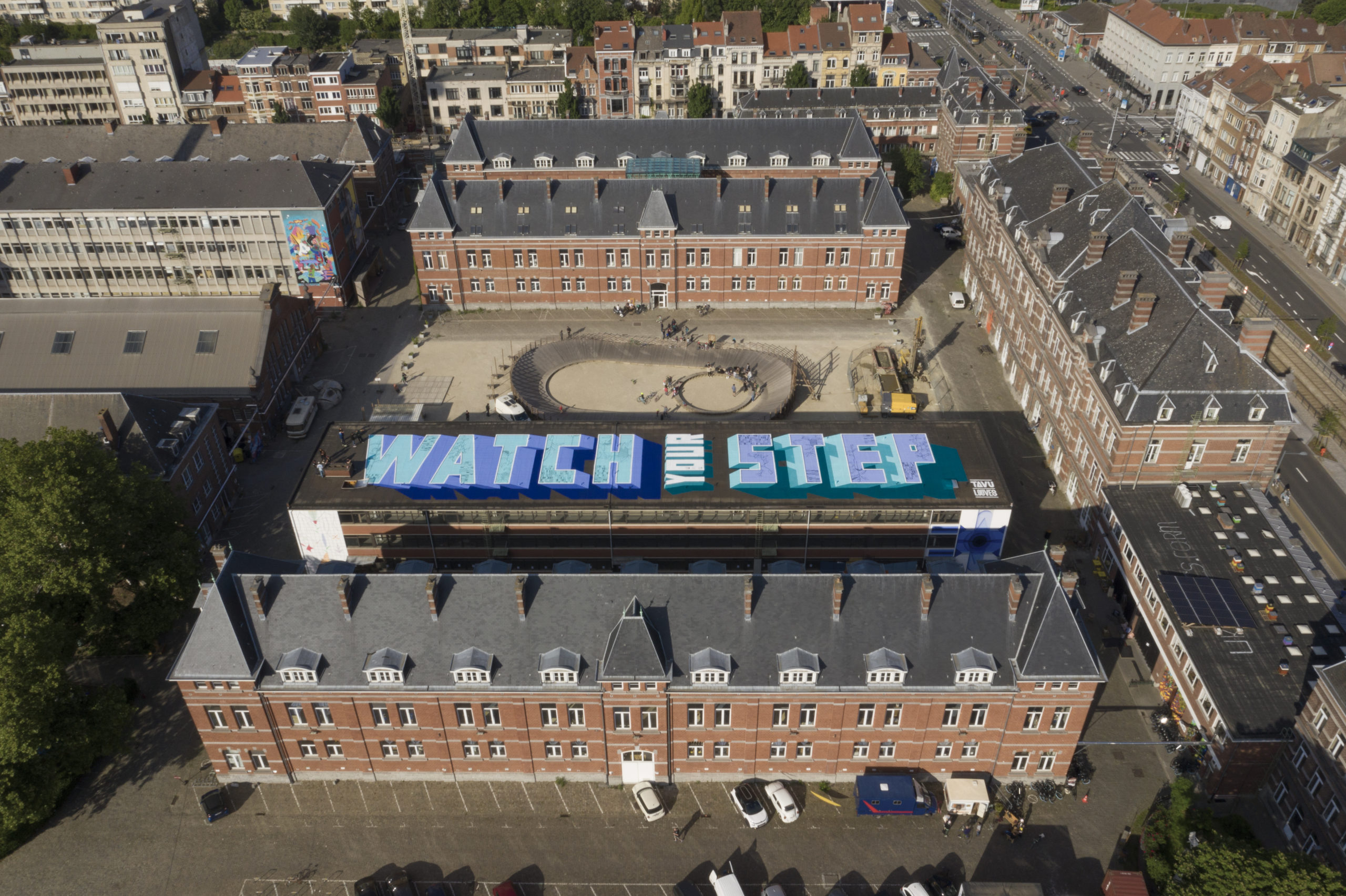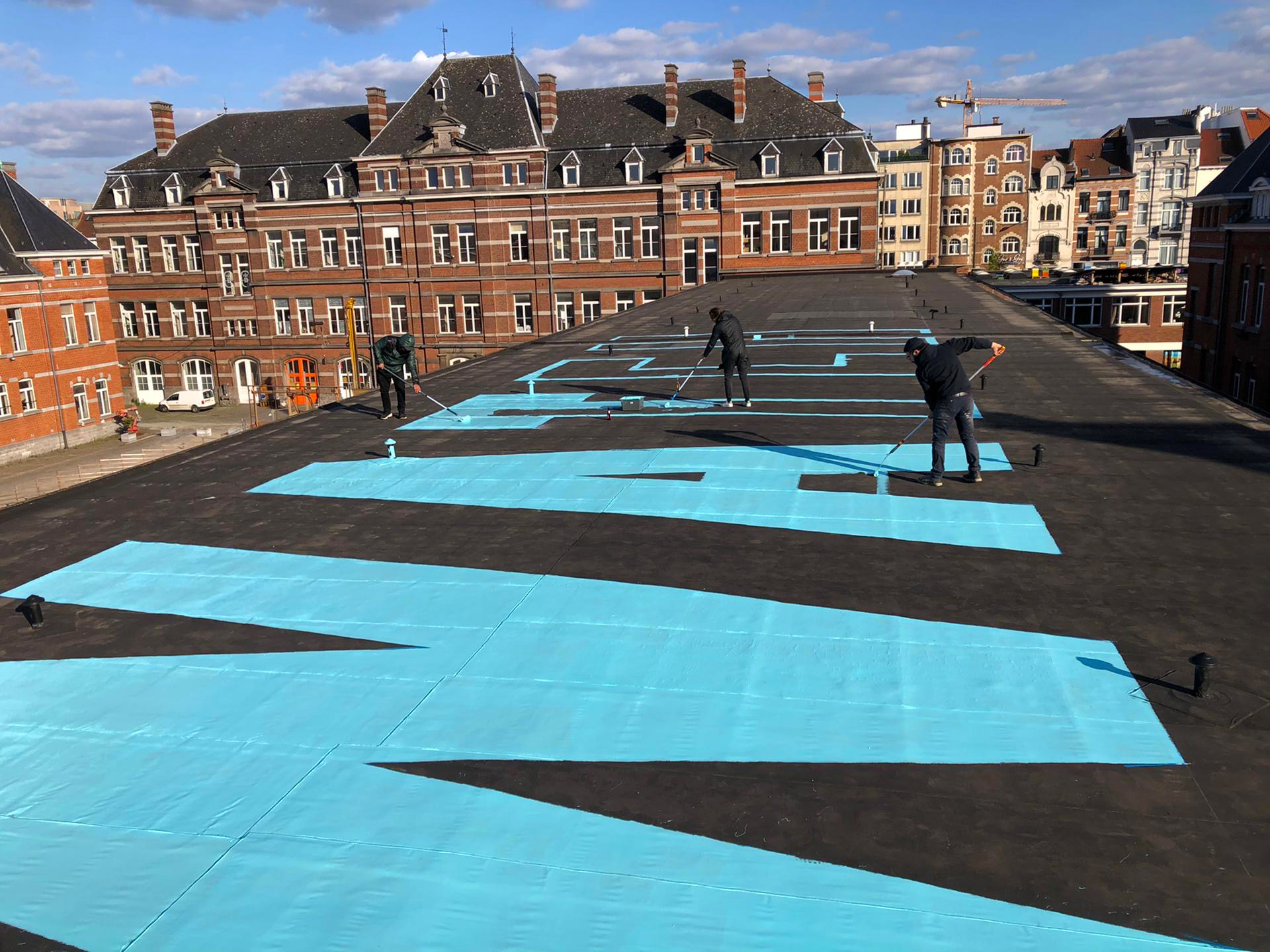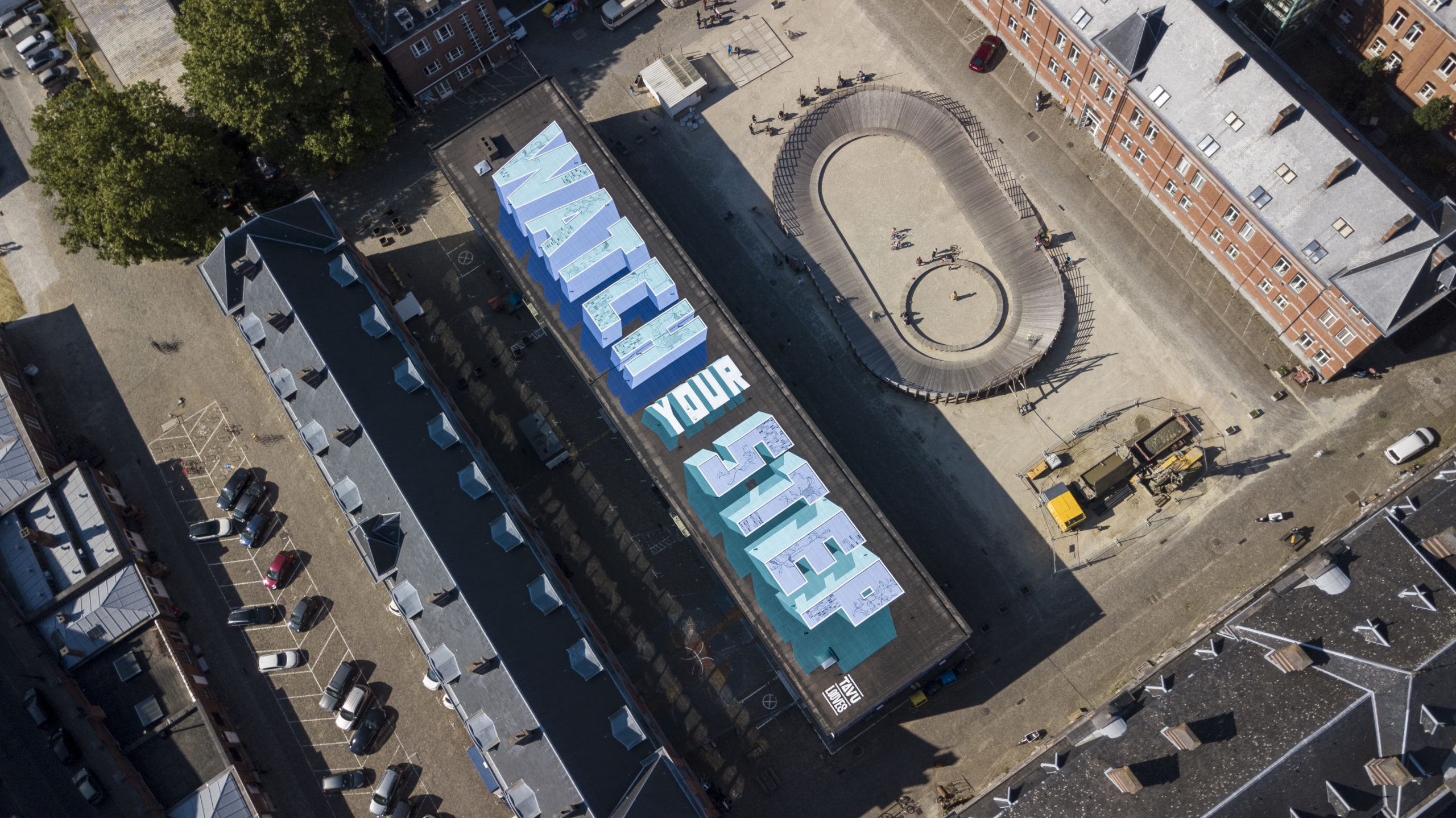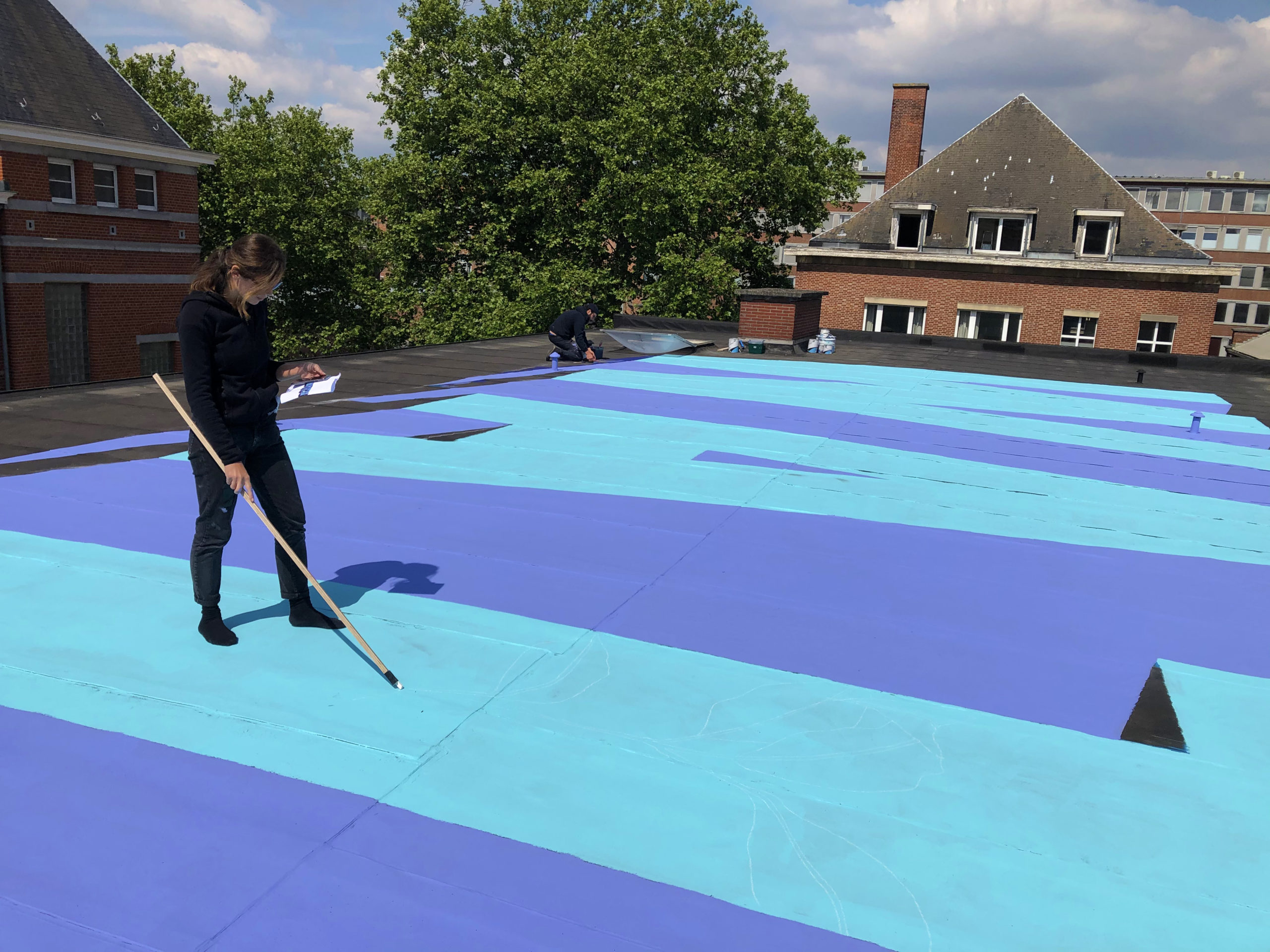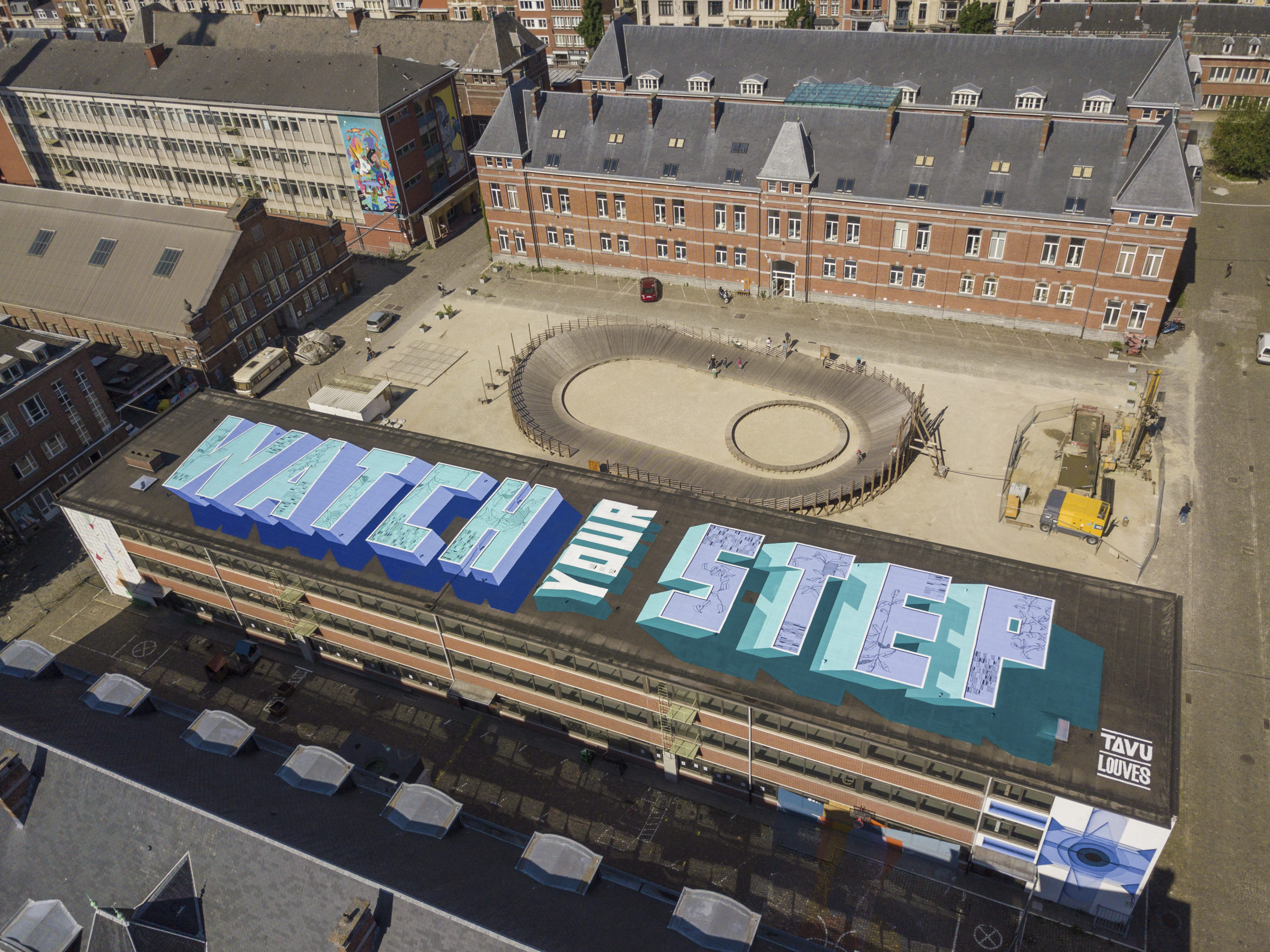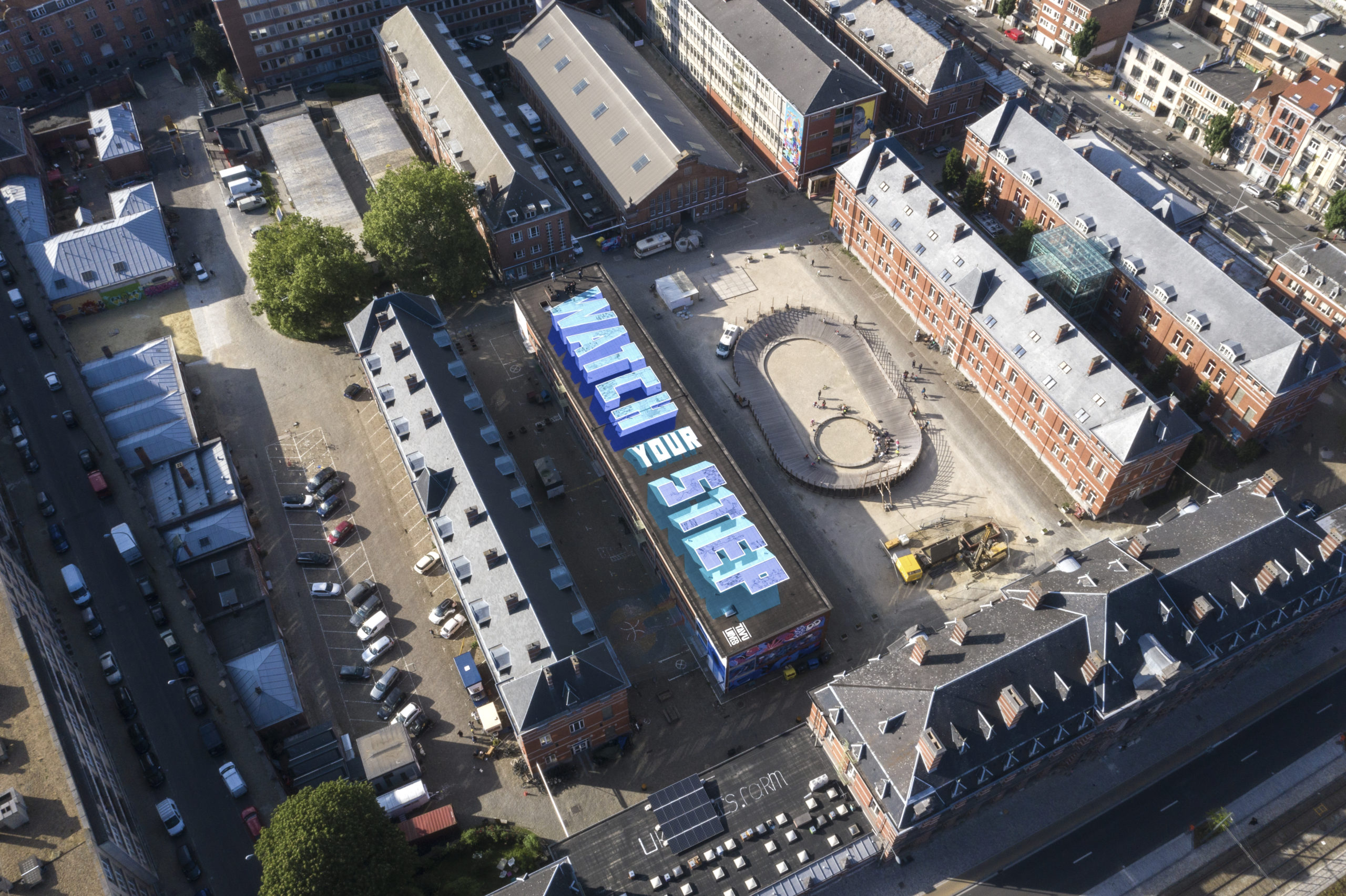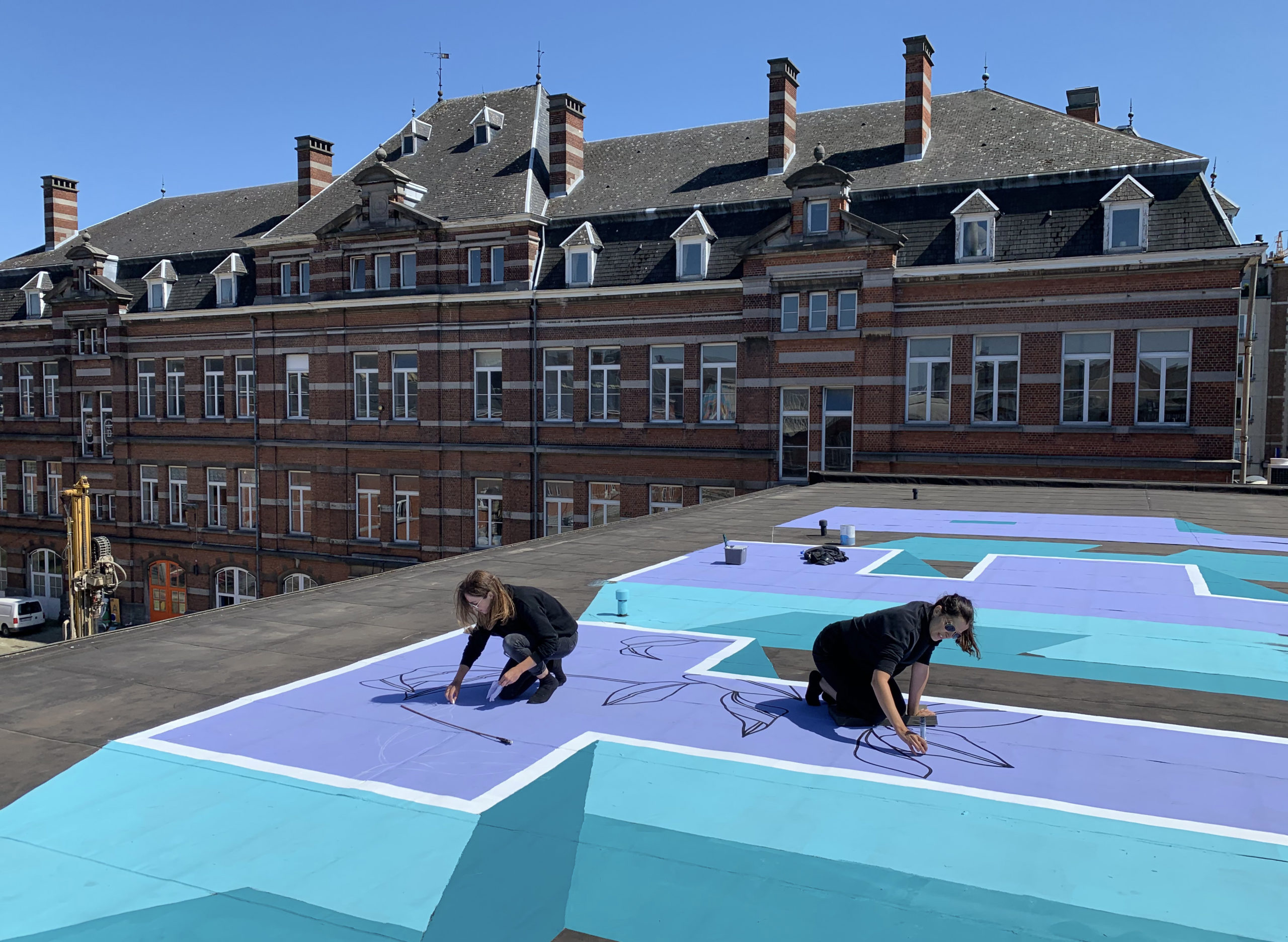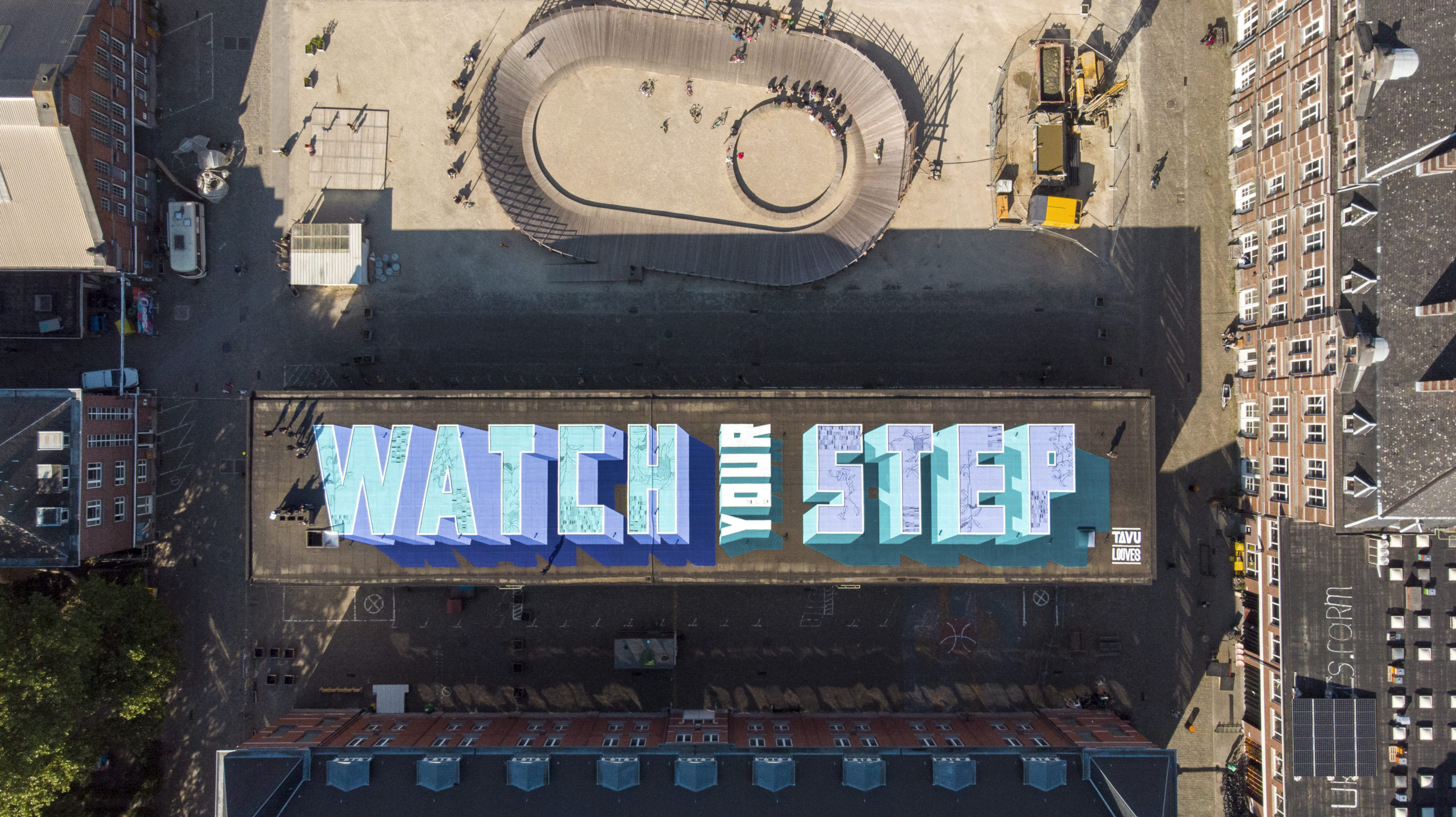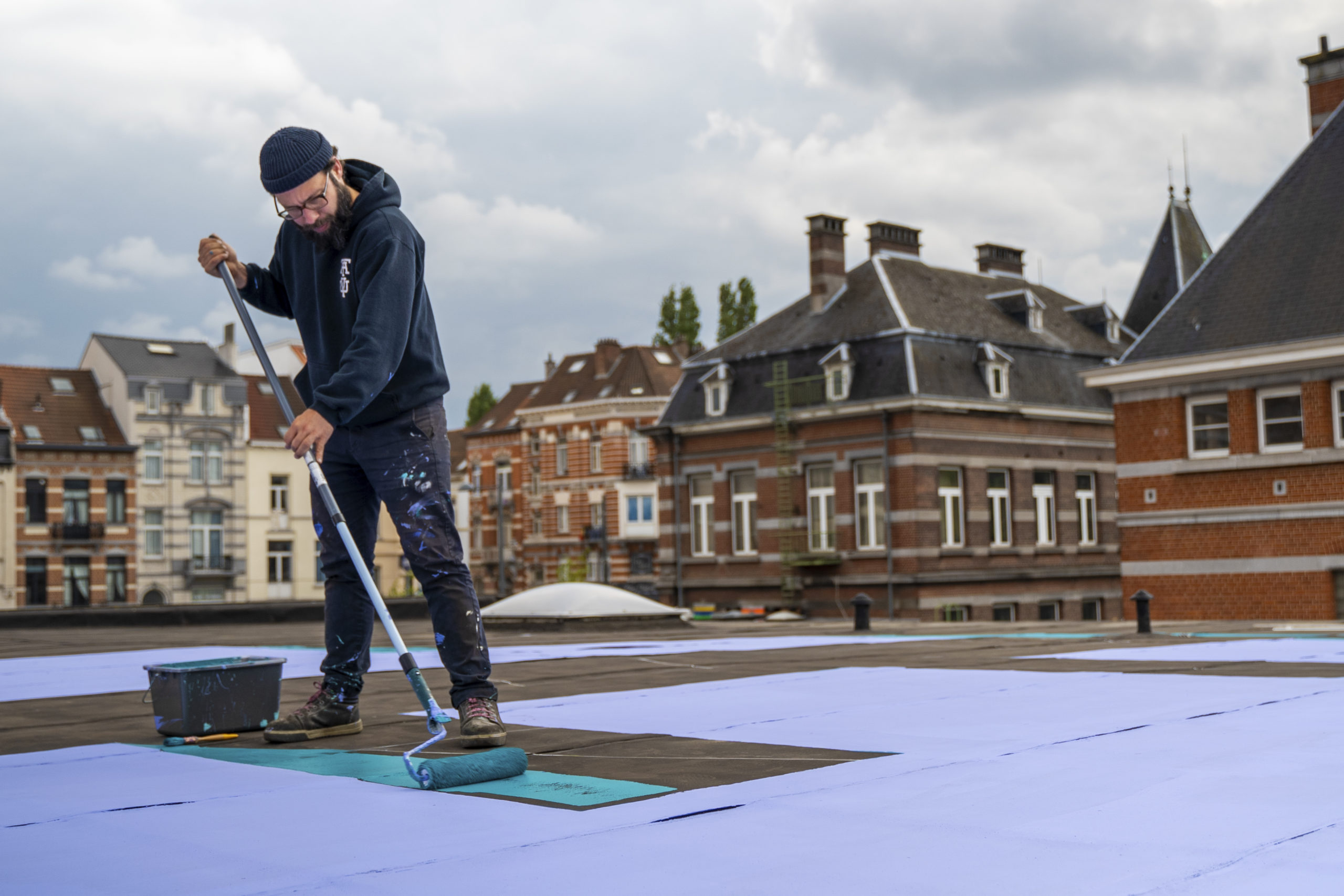 Wolves
Louves is an art collective from Brussels, created by Cathy Gagalis Vega and Clarisse Jeghers. The artists met at La Cambre and joined their skills in 2017. Atelier Louves travels to leave its identity on all supports: textiles, walls, windows, objects, silkscreens, packaging... Their universe is graphic and each creation is inspired by a place, an encounter or a collaboration.
TAVU
TAVU is a visual communication agency and an artists' collective that has been committed for the past 6 years to the values of local anchoring, city outreach, artistic occupation of the public space and human-scale Brussels collaborations. TAVU created the entire identity and visual supports for See U.