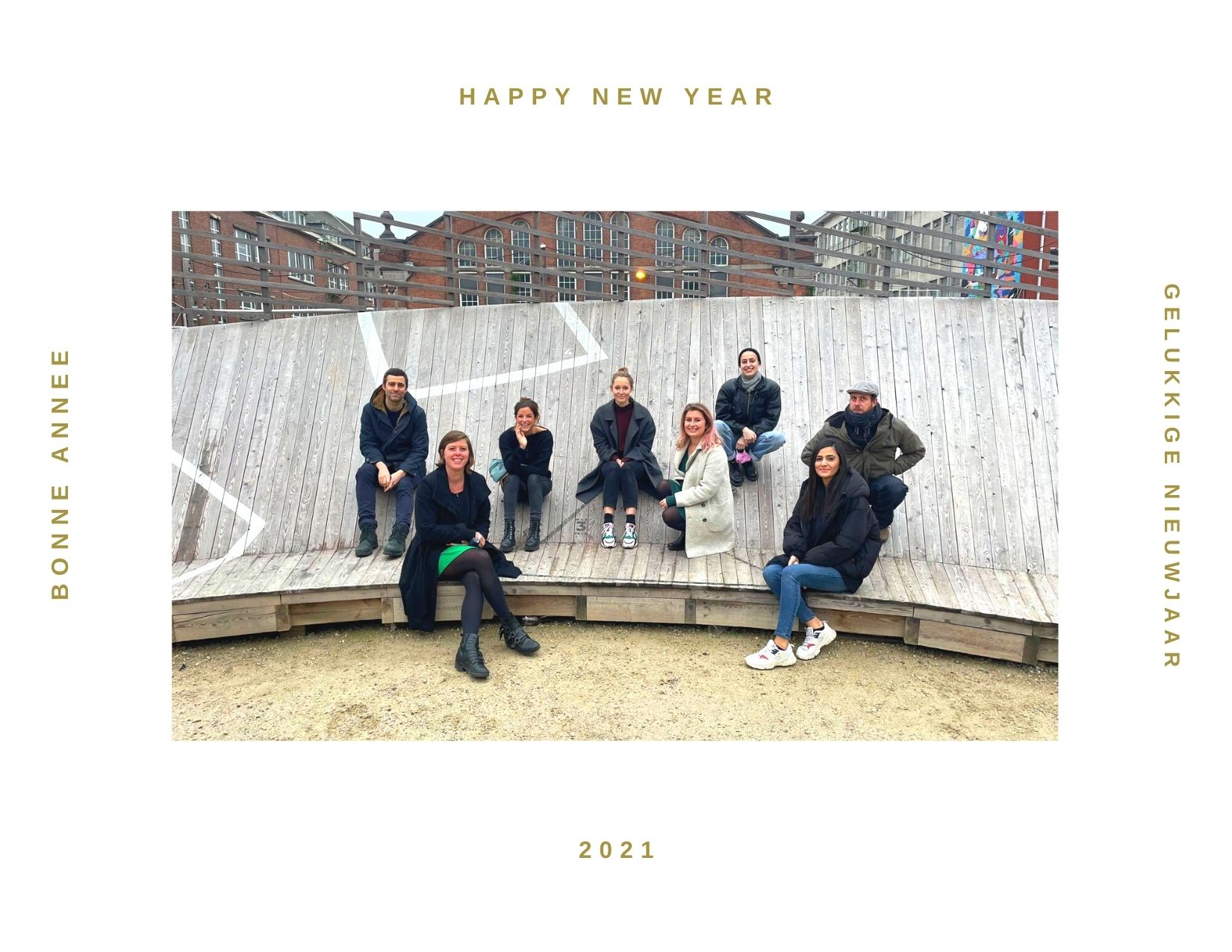 HAPPY NEW YEAR 🥂 GELUKKIGE NIEUWJAAR ✨ HAPPY NEW YEAR
Best wishes to all for this new year from the whole team! We wish you a year full of beautiful surprises, great joys and great projects
2020 has been rich!
Our locations : See U opened its doors in spring 2019 and has since become a real urban laboratory, a public and collective success that highlights Brussels' economic and solidarity projects, and proposes a new, inclusive way of building the neighbourhood. Thank you for your loyalty and support over the past two years
The good news is that the temporary occupation is extended until spring 2022
Creatis has opened a new location in Rue Royale to welcome companies from the cultural and creative sectors, and has opened a new programme in Charleroi with the Metropolis of Charleroi: the Hub-C. This programme will support around ten companies from January 2021. In addition, Creatis Brussels and the Trakk in Namur will continue to collaborate on events, the next one being scheduled for 24 February. Creatis will run at least two international programmes in 2021: Pixii & Co, a European programme to support projects in the field of digital arts, and Creatis Beijing with the support of the Brussels-Capital Region.
In 2021, See U and Creatis will be joined by a new location, more information soon!
Our consulting activities have also evolved:
KissKissBankbank Benelux had a very good year with more than 500 projects funded using the platform. Emblematic projects, such as the Surrealist Brewery, have shown the resilience of the social economy sector in times of crisis.
Some missions have come to an end, such as the mission to accompany School 19, after three years which allowed the school's model to be fully validated and to move and grow in BeCentral in the centre of Brussels. And others such as the one with Maltem, an international consulting group present in 11 countries, which Pali Pali accompanies throughout its impact strategy.
In 2021, a new platform will be part of the group, Hey! Hey! is an exclusive content monetisation platform for the music industry: artists broadcast premium content (private concerts, video chats, original content, clips, etc.), which users (fans) can access by paying per performance, via a virtual currency.
Other projects will certainly complete these missions, for a year that we will try to make better than the previous one
HAPPY NEW YEAR 🥂 GELUKKIGE NIEUWJAAR ✨ BONNE ANNÉE