Olivia de Bie joins pali pali as sustainability and responsibility manager
pali pali is pleased to welcome Olivia de Bie to its team as sustainability & responsability manager. Organisations with a well-defined sustainability strategy have a positive impact on their customers and society, increase the well-being of their employees and are more attractive. Thanks to their agility and long-term vision, they can better anticipate and create value in a sustainable way. With her experience at Deloitte, Olivia will work with all stakeholders, from board members to employees, from strategy design to operational implementation, to ensure commitment and success.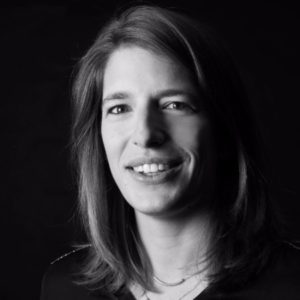 I have always had a deep desire to have a positive impact on my surroundings and on the world, without really knowing how to achieve it. Passionate about multiculturalism, innovation, entrepreneurship and human relations, the possibilities are numerous.
During my business studies, I very quickly found the field in which I would flourish and which I was passionate about: business ethics and sustainable development. It was obvious to me that companies have a responsibility towards society. 
After a first experience at Unilever, during which I got involved as much as I could in CSR projects, I started at Deloitte and worked for the Deloitte Foundation and the Ethics programme. This experience was very rich from a human and professional point of view. I was able to develop and implement CSR and ethics projects, and participate in the implementation of the Purpose project internally. 
In May 2021, I was lucky enough to meet the project leader of Entrepreneuriat & Transition, who offered me to join them in the entrepreneurial adventure as coordinator for a period of 6 months, the time to launch the non-profit organisation and to organise the E&T Day in October. 
Besides that, I remain active as a Gen T (notably in the board), and then Changemaker, with The Shift. In 2020, with a friend, we created the "Home Sweet Homes" group, which brings together volunteers who come to help out in homes to relieve the staff and support the residents who are suffering from the current situation. 
I first met pali pali at School 19 (pali pali helped set up the school with the company Kersel) a few years ago, and I immediately recognised myself in the company's vision and activities. Since then, I have been following their projects, which I find interesting for several reasons: they are innovative, disruptive, and always have a positive impact on society. So it was a no-brainer for me when the opportunity to work with pali pali came up. 
pali pali is a small, dynamic and professional structure, with a Mission (with a capital M!) and strong values that are similar to mine. 
pali pali is a series of projects that are each more exciting than the last, always with the aim of having a positive and inclusive impact on society. 
pali pali is about people with different backgrounds, experiences and skills, and a proximity to socio-cultural and solidarity projects. 
Pali Pali is an environment in which I can apply my knowledge, learn and grow while having a positive impact on society.  
What are your tasks at Pali Pali?
In Pali Pali, there is a lot to do! And it's exciting! 
On my side, I will focus on the Sustainability part and develop the sustainability consulting offer (CSR, ethics, engagement, inclusion). My main tasks will include setting up the offer, developing the network, and monitoring the eco-system to ensure that our services are high quality, innovative and efficient. 
Finally, I will also advise, accompany and collaborate with companies in their transformation towards a (more) sustainable organisation. From reshaping the meaning of the company, to the operational implementation of CSR projects and activities, to the design of ethical and sustainable development strategies, our objective with pali pali is to accelerate the transition while respecting the 3 Ps (people, planet, profit).