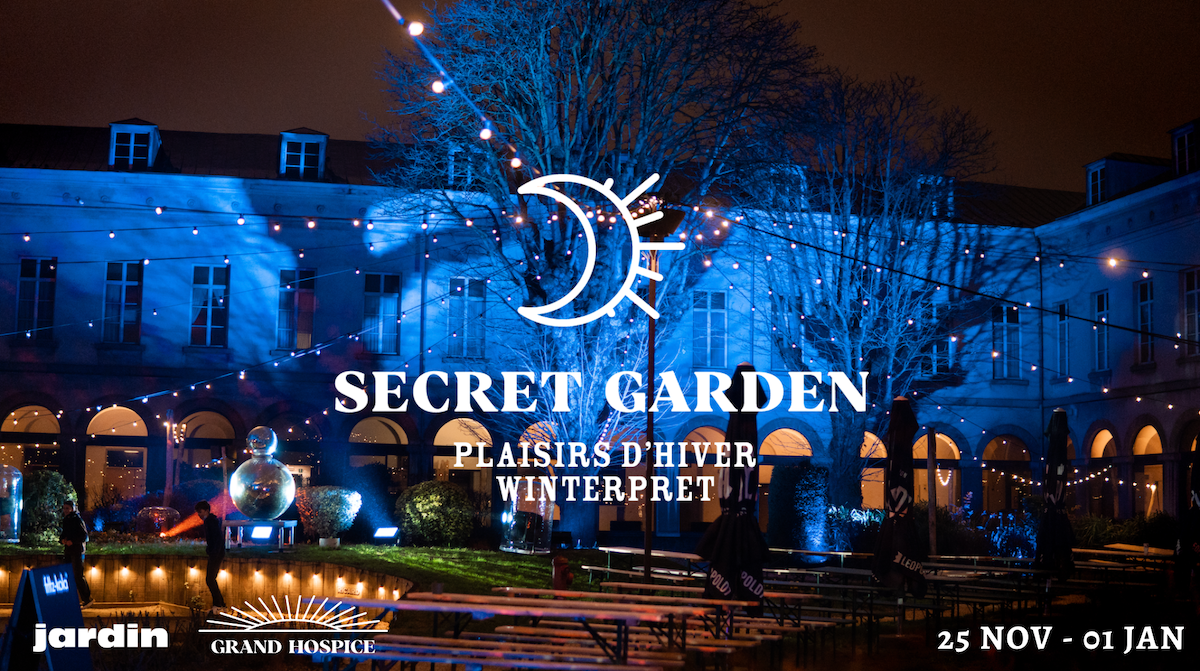 SECRET GARDEN
It's the big return of Winter Fun! After the cancellation in 2020 and the restrictions in 2021, it is with great pleasure that Pali Pali participates in this new edition and gives appointment to the public from this Friday, November 25 for the inauguration.
Thanks to a new collaboration with the City of Brussels and Jardin, the Secret Garden will be open during the entire event at the Grand Hospice. A varied program will be offered in this breathtaking setting, which is an extension of the Plaisirs d'Hiver event: light installations, acoustic sessions, local actors and even an authentic Scandinavian sauna. Come and discover this enchanting place, entirely decorated in the Christmas spirit!
7/7
25 Nov - 01 Jan
𝘿𝙧𝙞𝙣𝙠𝙨 | 𝙍𝙖𝙘𝙡𝙚𝙩𝙩𝙚 | 𝙇𝙞𝙜𝙝𝙩 𝙄𝙣𝙨𝙩𝙖𝙡𝙡𝙖𝙩𝙞𝙤𝙣𝙨 | 𝘼𝙘𝙤𝙪𝙨𝙩𝙞𝙘 𝙎𝙚𝙨𝙨𝙞𝙤𝙣𝙨| 𝙇𝙤𝙘𝙖𝙡 𝘾𝙤𝙢𝙚𝙙𝙞𝙖𝙣𝙨| 𝙎𝙘𝙖𝙣𝙙𝙞𝙣𝙖𝙫𝙞𝙖𝙣 𝙎𝙖𝙪𝙣𝙖 |...
Sunday till Wednesday
12:00 - 00:00
Thursday till Saturday
12:00 - 01:00