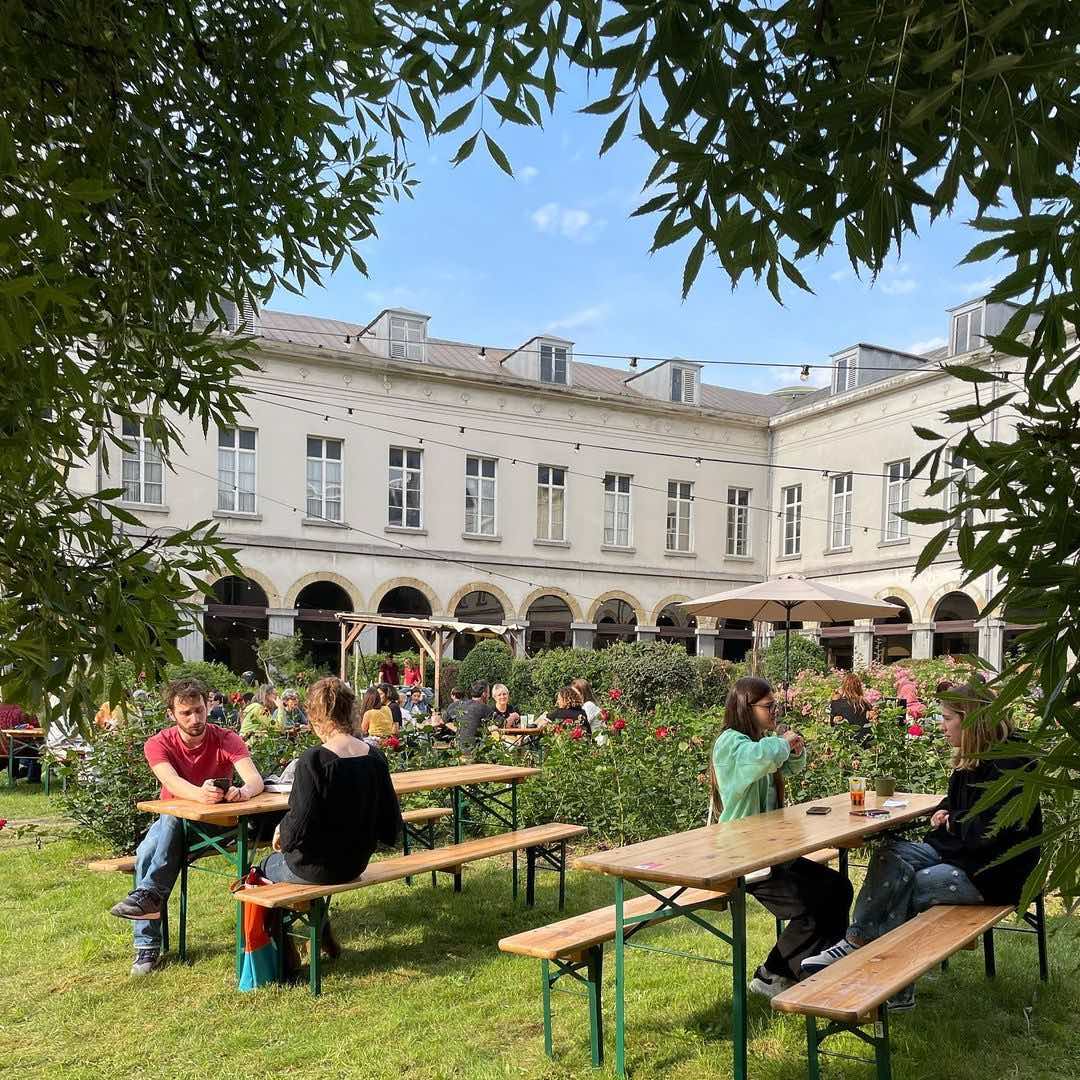 Find out about the Grand Hospice projects!
Following the success of its call for projects, the Grand Hospice is now hosting more than 120 initiatives that are helping to promote this new social and cultural third place. These projects can be discovered during an open day on 10 May.
"While waiting for the work to be done on this site, which will be used for housing," says Khalid Zian, President of the OCMW," Pali Pali manages this space and develops the project aimed at bringing together a variety of complementary activities, offering a mediation and reception centre for the neighbourhood and encouraging social innovation initiatives. Following a call for projects, more than 100 operators have now set up and are participating in this dynamic. These projects are already having a positive impact, both on the neighbourhood and beyond. They bring together different uses to facilitate the meeting of people, the pooling of resources and joint projects .
The selected projects were organised around four main themes: Community, Sustainable Development, Art & Culture, and Education & Health.
Community
The Community theme includes projects with a strong social impact. For example, the educational support of Jeugdhuis Chicago Maison de Jeunes (one of the 8 youth centres of D'BROEJ vzw), the non-profit organisation Chicago back (a solidarity project run by the inhabitants of the "Chicago" neighbourhood, which came into being during the 1st confinement in 2020), Job Dignity (actions to combat homelessness and social exclusion), Singa (integration of refugees and migrants), Bulle Wasserette Mobile (frontline health and social service for people in very precarious situations), or Coopération Education Culture (literary, cultural and educational activities centred on Africa and the Caribbean) and Rabi Jacob (association that prepares and distributes meals for people in precarious situations).
Sustainable development
In the Sustainable Development theme, you can meet actors of change such as Lita.co (Europe's first impact investing platform), and Energy4commons (off-grid rural and urban electrification programmes using renewable energy). But also fashion and design projects such as Méson (recovery of home textiles destined to be thrown away or abandoned to make clothes and accessories), Retro Reset (a Brussels-based circular fashion brand combining vintage ("retro") pieces and upcycled ("reset") creations), Obso (a 100% sustainable and solidarity-based vintage clothing platform) and Twoo-D (clothes, plants and objects designed in Brussels). Or active in mobility, such as Bike-Packer (organiser of Belgian bike trips) or Bazaar Trottoir et Cactus (discovering Brussels by bike).
Education and Health
In the Education and Health theme, you can learn Dutch with Opencontext, dance, boxing or yoga with Super Chill Yoga. You can also benefit from mental health support from the Antonin Artaud centre, Téjo or Le monde du dedans. Or in job hunting with Promo Jeunes.
Art & Culture
In the Art & Culture theme, we find in particular the Bagagerie (theatre company and expression workshop) which runs the zinnode Brol Bazar in the framework of the Zinneke Parade. But also Magma (Brussels collective developing artists around music), Arts et publics (cultural mediation in intersection, training and insertion, citizen animation and promotion of arts), Bledarte (space of expression for young people from immigrant backgrounds through art and culture), and many artists' workshops.
And these are just a few examples. The Grand Hospice is becoming a real place of life with its guinguette (Jardin), its hairdresser (Vilain), its beauty salon (Zamany), its pastry shop (Toga), its sewing workshop (Couture Club) or its record shop (Hospice Records).
By hosting these projects and promoting their activities, Pali Pali serves as an accelerator for their development and, thanks to the PCSW, makes a real social difference in the Brussels-Capital Region.